Ivermectin Uses
Ivermectin is use in the treatment of parasitic infections.
This medication is use to treat certain parasitic roundworm infections. Curing parasitic infections helps to improve your quality of life. 
How works?
Tablet is an antiparasitic medication. It works by binding to the muscle and nerve cells of worms, causing their paralysis and death. This treats your infection.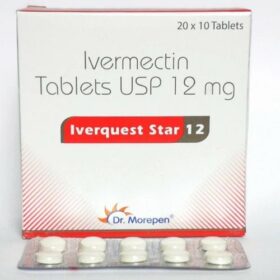 Common side effects 
No common side effects seen