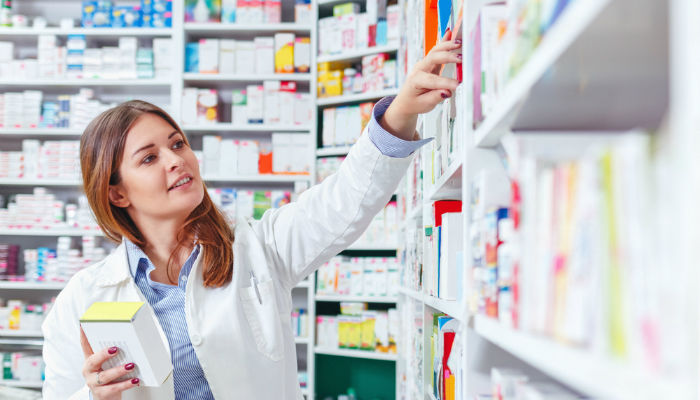 As the coronavirus pandemic continues, doctors and researchers are learning more about the new coronavirus and COVID-19, the illness it causes. Lisa Maragakis, M.D., M.P.H., senior director of infection prevention at Johns Hopkins, answers some of the questions circulating among the public, reflecting current medical and scientific knowledge. This page will be updated regularly.
View questions related to:
Protecting Yourself from Coronavirus
Knowing the Symptoms
Understanding the New Coronavirus
Protecting Yourself from Coronavirus
Should I get a face mask?
The virus can spread between people interacting in close proximity—for example, speaking, coughing, or sneezing—even if those people are not exhibiting symptoms. In light of this evidence, CDC recommends wearing cloth face coverings in public settings where other social distancing measures are difficult to maintain (for example, grocery stores and pharmacies) especially in areas of significant community-based transmission. people who are ill with a respiratory disease can wear a mask to prevent spreading the illness to others.
Learn more about protecting yourself from coronavirus.
Can I make my own hand sanitizer?
There are no studies supporting the effectiveness of homemade hand sanitizer blend in killing the new coronavirus on people's hands. Experts agree that the best method for cleaning hands is washing for at least 20 seconds with soap and water.
Can coronavirus live on objects? Mail from affected areas? Clothes?
There is no evidence at present that items imported from affected areas and shipped or mailed over the course of days or weeks are spreading COVID-19. Although the new coronavirus weakens and dies over time outside of the human body, studies suggest that it can live on surfaces for a few hours or up to several days, depending on surface, temperature and other environmental factors. For instance, a small amount of the new coronavirus is still detectable on plastic surfaces for up to three days, on stainless steel for up to two days and up to one day on cardboard, but it's at less than 0.1% of the starting virus material.
So far, evidence suggests that the virus does not survive as well on a soft surface (such as fabric) as it does on frequently touched hard surfaces like elevator buttons and door handles.
Is it safe to order take-out?
According to the Food and Drug Administration (FDA), there have not been any cases of COVID-19 known to be caused from eating food or handling food packaging.
Here are some steps you can follow to help protect yourself when ordering groceries or carryout:
Before ordering groceries or carryout, check to see if you can pay online or over the phone.
Ask the delivery person to leave your packages at the door or on the porch.
If you go in person and curbside pickup is not available, make sure you maintain 6 feet of distance between you and the cashier.
Because carryout bags and containers have been touched recently by others, it is important to wash your hands after handling these.
Dispose of all packaging, and wash your hands again before eating.
Learn more: Coronavirus Disease 2019: Myth vs. Fact
Is grocery shopping safe during the coronavirus pandemic?
It's best not to make unnecessary trips, but if you need to go to a grocery store, it's important to maintain social and physical distancing as you shop, and to clean your hands often while shopping and as soon as you get home.
Here are some other suggestions:
Have one adult go shopping instead of the whole family, especially since children like to touch objects and then their faces.
Plan to stock up for at least a week so you can minimize the number of trips.
When you're at the store, stay at least 6 feet away from others.
Clean the handle of the shopping basket or cart with a disinfectant wipe or hand sanitizer.
Don't touch your face, and keep your phone in your pocket because it may harbor viruses — use a paper list instead.
Hard surfaces are more likely to be contaminated than soft surfaces (such as fabric), so be mindful of commonly touched surfaces such as payment equipment and self-checkout machines.
If you use reusable shopping bags, wipe them with disinfectant or launder them once you've put your groceries away.
Wear a cloth face covering if you are not able to practice social distancing while shopping.
Should I stop going to the gym?
As the new coronavirus is spreading, be cautious about all possible exposures, including at the gym or fitness center. The virus isn't spread through perspiration (sweat), but items touched by many people (barbells, etc.) could pose a risk. In order to practice social and physical distancing during the COVID-19 pandemic, it is best to avoid public places at this time.
Should I cancel my trip?
At this time, social and physical distancing are important to follow, so overall, travel is discouraged. Outbreaks of the new coronavirus and COVID-19, the disease it causes, are occurring in the United States and in countries around the world. The Centers for Disease Control and Prevention (CDC) has updated travel information on a range of destinations.
Travelers should be cautious about cruise ship travel and situations that involve crowded places. You are less likely to catch the new coronavirus on airplanes because of circulation and filtering, but you may be asked about your infection risk when you book a flight. And be aware that you may be prevented from returning from certain sites should they be on lockdown.
Can I catch the new coronavirus from my dog or cat?
There is no evidence that companion animals, like dogs and cats, can spread the new coronavirus to people. Jason Villano, D.V.M., M.S., M.Sc., a veterinary expert at Johns Hopkins, says, "The recent reports of a dog in Hong Kong testing positive for a 'low level of infection' of the new coronavirus does not mean that the dog actually was infected with the virus or can transmit it. The test used can detect even small amount of viral particles, and that further testing needs to be performed to confirm infection."
Likewise, there have not been any reports of companion animals becoming sick with COVID-19. Because this is a new virus, experts recommend whole house cleaning services in Montebello, Ca and good hygiene when handling or caring for your pets. Wash your hands before and after interacting with animals, and avoid kissing them or letting them lick you or share your food. People ill with COVID-19 should let someone else take care of their animals. If this isn't possible, patients should wear a mask while looking after their pet.
Knowing the Symptoms
COVID-19 symptoms include:
Cough
Fever
Shortness of breath
Muscle aches
Sore throat
Unexplained loss of taste or smell
Diarrhea
Headache
Symptoms and risk factors may vary in different people. If you have concerns, especially if you think you might have been exposed to COVID-19, call your doctor. Learn more about COVID-19 symptoms.